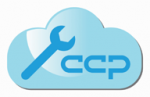 Case Centre Pro – Case Management System
We have updated our pricing from the 1st October 2016 for Case Centre Pro, our on-line cloud case management system for small and medium sized businesses.  The new pricing will allow smaller support and maintenance businesses the same access to software that the large corporates use, but, at a faction of the cost.  With a flat rate tariff from only $75 per month, and no hidden extra costs, it makes it the ideal choice to ensure that all work carried our is charged for, and most importantly, nothing your client has ask for has been missed.
Case Management Software
Please remember, we have different versions of our Case Centre Pro case management software for different industry sectors.  We can even tailor one for your own industry sector at no extra cost.
For more information, and a free trial, please feel free to contact us, we look forward to hearing from you.