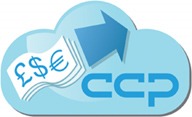 Our tariff for Case Centre Pro is really easy to understand, simply based on your version for your industry sector…
There is a self service Free Sign Up, simply start using the demo version of Case Centre Pro for 7 days.  After the first 7 days, you will be asked to choose one of the paid for versions and complete a monthly payment direct debit.
Monthly Fees
After choosing your version, a single monthly software maintenance fee is payable monthly in advance by Direct Debit or Standing Order to cover the cost of running our servers, maintaining the software and your data, and providing quality telephone and email support and initial training. The monthly fee payable is based on your chosen version for an unlimited number of users making your budgeting simple. One simple monthly fee at the following rates…
Please note:
E&OE
All prices exclude VAT (sales tax if applicable)
Contract lengths one calendar month rolling with one months notice by either party
Payments are by monthly electronic means only
Sign-Up for Case Centre Pro
Our sign-up process is a single easy to complete form, quick to complete, and an account will be automatically setup within seconds for you.  Please remember to check your mobile cell phone for an activation key and your email (and perhaps spam filter) for our welcome and set a password link emails.