Case Centre Pro for Software Development and Maintenance is optimised for reporting of software faults (bugs) so that users are able to report to software maintenance teams bugs in bespoke software written by a software house and they are then able to quickly investigate and resolve the issue concerned.
Website Integration
Should the piece of software be a consumer based product, then the bug reporting can be integrated into the software houses own website.  We are able to capture the consumers details along with the problem and insert this straight into the software maintenance case management system database.
Solutions Knowledge Base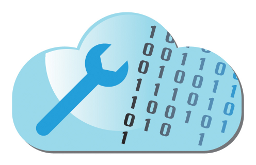 Additionally, a knowledge base article can be created and shared publicly with all consumers having the same problem.  The solutions knowledge base can then be integrated and searched via the software houses own website.  Solutions can additionally be graded so that the most popular or most likely are listed first.
Software Bug Statuses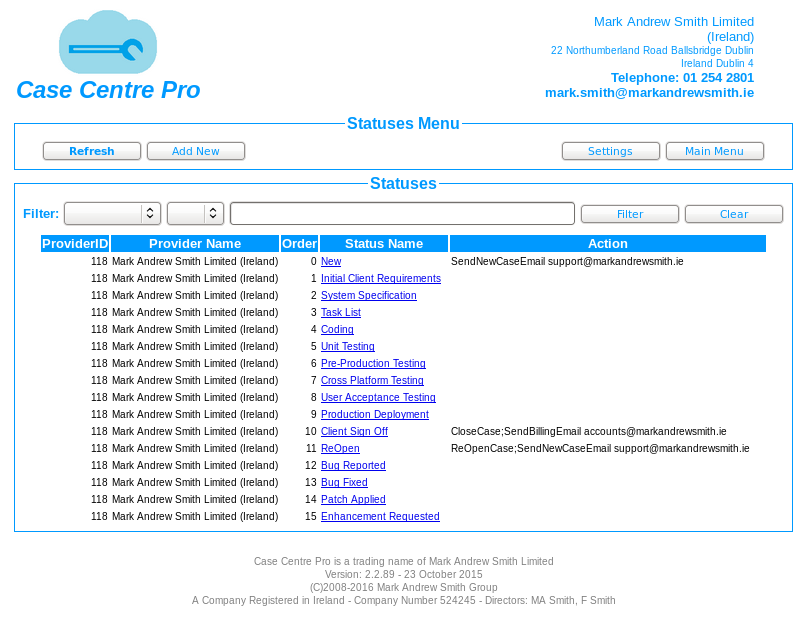 Typically a piece of software goes through a life cycle.  We use our own software for both software development and maintenance, and as you can see from the above example statuses, you can easily see where in the life cycle an enhancement to a piece of software or a software bug is.
User Notifications
Case Centre Pro will automatically email comments to the end user, keeping them informed at every step along the way for their enhancement.  This is ideal where a number of users need to be kept informed, or, where they are in a different time zone or perhaps speak a different language.
Versions
Compare the versions of Case Centre Pro to meet the budget and features needed for your business.