Case Centre Pro Professional is aimed at medium sized business who have more clients, and more complexity in their client servicing requirements.
Feature List
Up to 10,000 customers
Free Unlimited users
Free Unlimited

customer access

Built in Case Management

Built in CRM database

Mobile app version

Secure clustered cloud hosting

Secure off-site data backup

Email updates to customers

Existing website integration

Built-in performance reporting

Solutions knowledge base

Secure User Chat

SMS text messaging
Additional Version Features
Solutions Knowledge Base
Where ever you have a set of instruction to standardise an operation, these can be uploaded to the system and made available to engineers and/or customers.  Ideal if you are aiming for ISO registration within your organisation and you need to standardise instructions for any remote service engineers or staff, or, perhaps you are simply a chef needing to make available a recipe to your subscribing customers.
Secure User Chat
Case Centre Pro includes a secure user chat over HTTPS allowing you to chat in real time with a number of users and to record what was said against the case number.
SMS Text Messaging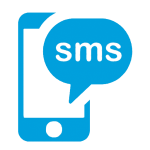 With an appointment arranged with the customer to visit, not all smaller customers have email to send them a reminder, or some may have spam filters, and so do not recieve the reminder email of an intended visit.   With this version of Case Centre Pro, you can send them a SMS text message to let them know in advanced of the appointment.  Another purpose could be when their email system or main phone system is unavailable, then they can still be informed, as the message can be still be sent and recorded in the case history.
Upgrades
You can upgrade Case Centre Pro at any time you like as your business grows.  Compare versions to see what is right for you and your business.  Sign up today…