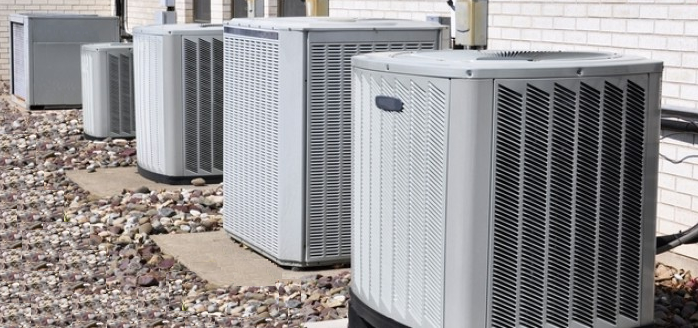 Case Centre Pro for HVAC (Heating Ventilation and Air Conditioning) Maintenance not only assists with the installation of air conditioning systems for buildings, but, also with the on going maintenance for field service engineers by automatically generating future diary events for maintenance checks and service at frequencies depending on the service interval of the system.
For example, after an installation (or taking over an existing installation), the air conditioning maintenance software can be setup to raise a future maintenance case and at the same time inform the end user by email.  All that then needs to be done is to schedule the tasking an engineer to site to perform the checks to the installation at a date and time convenient to the client.
Air Conditioning Breakdown

You can give free access to Case Centre Pro to all of your clients, not only for installation history, but also in the event of a breakdown, they can simply raise a case, which is ideal for out of hours breakdowns.  You can set the system to alert a key member of your engineering staff by SMS text message that an air conditioning installation has failed.
Meeting Health and Safety Requirements
Not only is it necessary to demonstrate to a client that you are able to respond to their needs quickly, it is also good practice to also demonstrate that you meet all the health and safety requirements for their installation.  Case Centre Pro for Air Conditioning Maintenance will help you with this as it will allow the client access to your case history for their (and only their) locations installation.  They can see at a glance, parts changed, fluids disposed of, electrical power checks as well as units cleaned and filters changed.
Asset Register Installation History
As a case is logged for the installation at a location, a history of work carried out on the air conditioning there at that location is built up allowing long term repeat fault diagnosis easier, as well as planned preventative maintenance.
Regular Air Conditioning Servicing
In order to keep any air conditioning systems working efficiently, clean and healthy, regular maintenance in necessary.  With Case Centre Pro, a future diary event can be setup for checks and for regular air conditioning service.
Versions
Compare the versions of Case Centre Pro to meet the budget and features needed for your business and sign up to simplify your business process today.