In a busy work environment, when the customer asks you to call next week, or, reschedule an appointment, or simply delay for whatever reason, how do you and your team deal with it without calls to and from remote maintenance staff and field service engineers?  Well now in Case Centre Pro, you can add a reminder for yourself, or send the customer an email, or SMS text message or schedule the task for the future.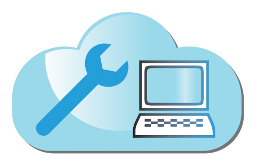 Diary Scheduler
In the improved diary scheduler, you can do the following:
Raise a case to be dealt with in the future
Raise a recurring case
Set a self reminder in the future (this will appear as a yellow note for yourself)
Send a client an email from the system.
Send a client a SMS/Text message to their mobile cell telephone.
In the case of reminders, you can sleep them and push the reminder further into the future.
Powerful Diary Functionality
Why is this diary improvement change important?  Well, when a client asks can you check something every quarter.  No problem, the task will not be missed by your staff as you can now set this up to either automatically raise a case for attention direct into their job list, or, give you a reminder, or send yourself an email or SMS text message.
Need an annual contract invoice raising?  No problem.
Need to invite a client for repeat business?  No problem.  The system can now do this automatically improving your future revenue stream.
For more information and and informal chat or demonstration, please feel free to get in touch on one of the above numbers.  We look forwards to hearing from you.