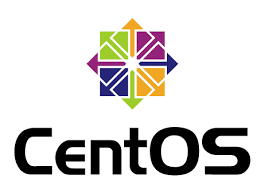 Securing your data is top of our priority list, from failure to theft.  We have considered all eventualities, and place all toughened servers in our high availability Linux cluster behind toughened firewalls.  We use Linux and CentOS as our chosen stable and hardened operating system of choice.
Encrypted Communication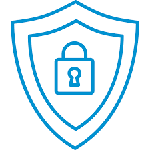 Not only are our servers considered secure, all access to our servers is over industry standard SSL (secure sockets layer) communications, the little green padlock (or yellow on older web browsers) that you see near the top left hand corner of the web browser next to the websites portal address.  Click "Login" from the menu above, and you will see you will be taken to the secure login page.
European Union Safe Harbour Directive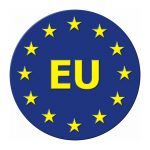 We have considered the EU safe harbour directive regarding storing your private client data in the US, and specifically the right of an EU citizen having a right of redress in a US court, and we can confirm that we comply with all EU rulings as all our servers and off-site data storage vaults are now located within the European Union.  Your data is distributed in different locations within the EU (European Union), and backed up our own off-site data storage vault nightly using our RKive.IT technologies.
Other Third Parties
We will not provide third parties with your contact information, your data nor your clients contact information or data.
Please note: That we do not share any further technical firewall security details publicly for your data security.